Wow, we had a spectacular visit to the Adirondaks! The weather couldn't have been nicer - upper 70's during the day and down to the 50's at night. We were on site 217 at
Fish Creek Pond
, right on the water as most of the sites there are.
Gotta love when it takes more than one shot to show the whole campsite since it is so big!
Theo is now paddling the Oceak Kayak Scrambler XT by himself - he did a great job and did quite a bit of fishing from the kayak.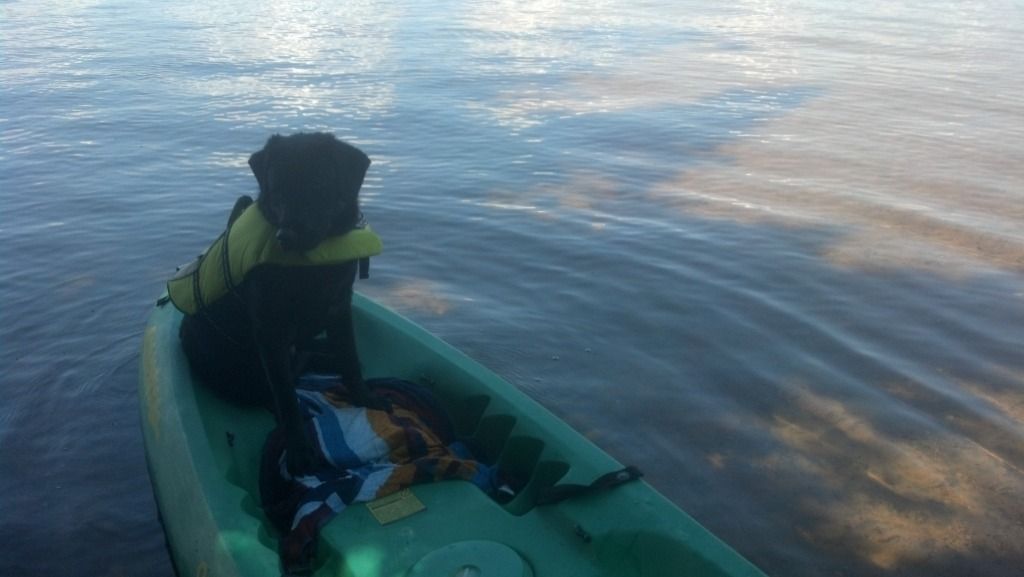 And Kansas did a great job kayaking too.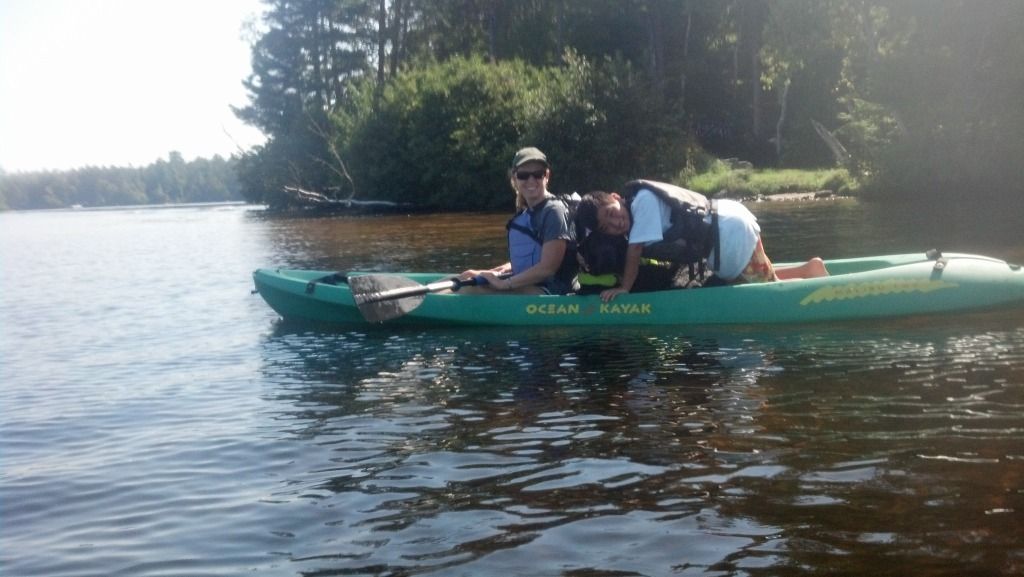 And kayaks do very well flipped over for balancing feats!
And after some fun filled days, we had some gorgeous evenings:
Does it get much better than this???