Since we've been reading Harry Potter as a family (and listening to the audio books in the car and in the camper) for the past 6 months or so, we decided to stop in Orlando for a few days to visit The Wizarding World of Harry Potter at Universal...actually the visit was Theo's big Christmas gift - announcement brought by owl on Christmas morning (well, stuffed owl, but still...)
I had read about
Bill Frederick Park at Turkey Lake
on the DIS boards and decided this was a good option for us for this visit. It turned out it was! Very nice park, and we could honestly spend a few days just hanging out there: bass boats to rent, pool in the warm season (closed during our visit), nice bike/walk/run trails, and two disc golf courses! We got new discs for Christmas, but got a little intimidated by the more experienced disc golfers out there when we went to go play...so I think we'd try to play in the early morning or late in the afternoon if we were there again...and skip a couple of the holes by the water! This is a pro course! Anyway, we did take advantage of the trails and playscape: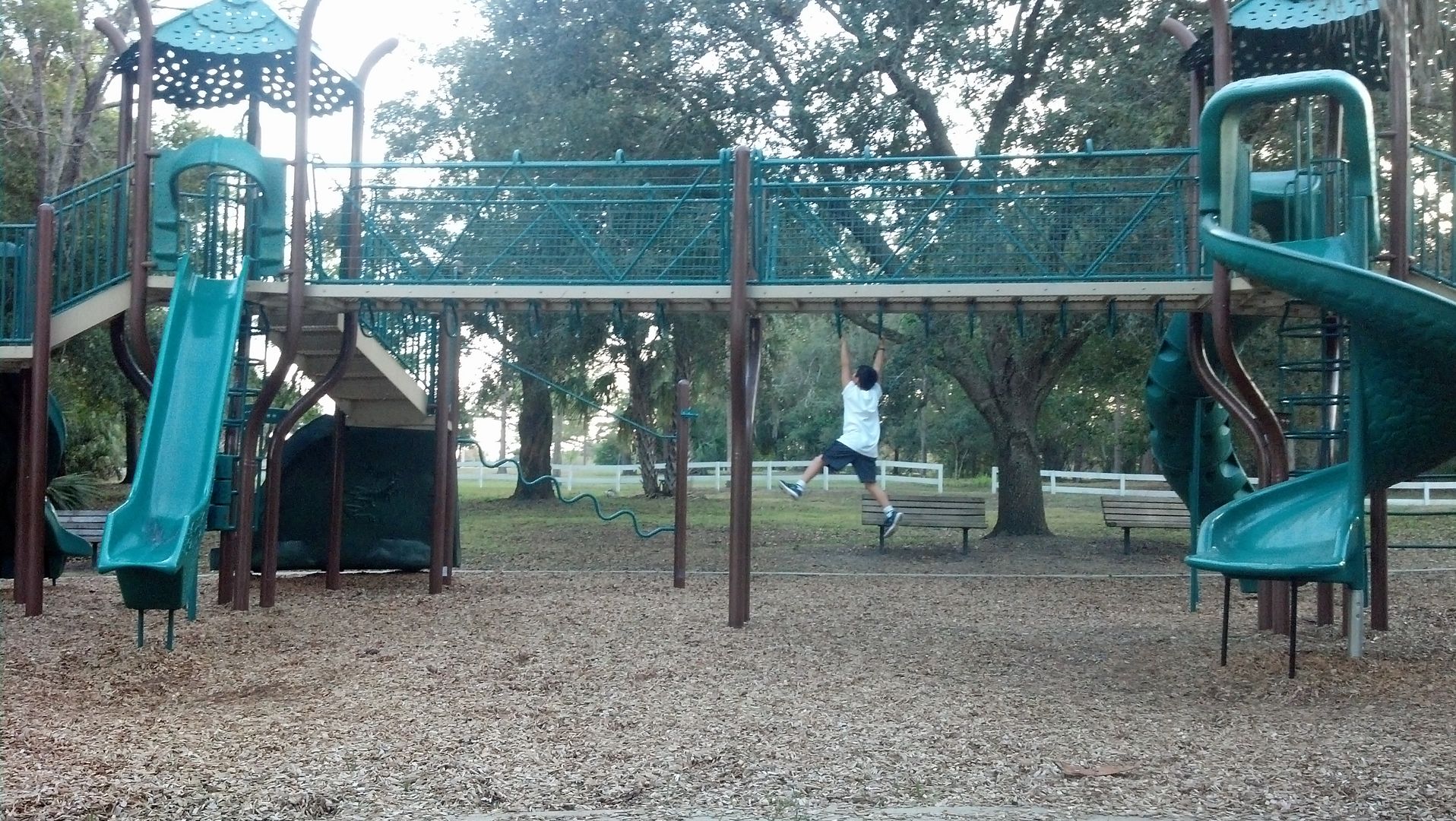 The park has two camping areas - one for tenting and cabin stays, and one for RV camping. We were at the RV area and had water and electricity. In addition to the shower house there is a laundry room, which was convenient (but note that it closes at 4pm, so you can't expect to use it in the evening after playing all day)
The sites were pretty nicely spaced and we didn't feel like we were on top of each other.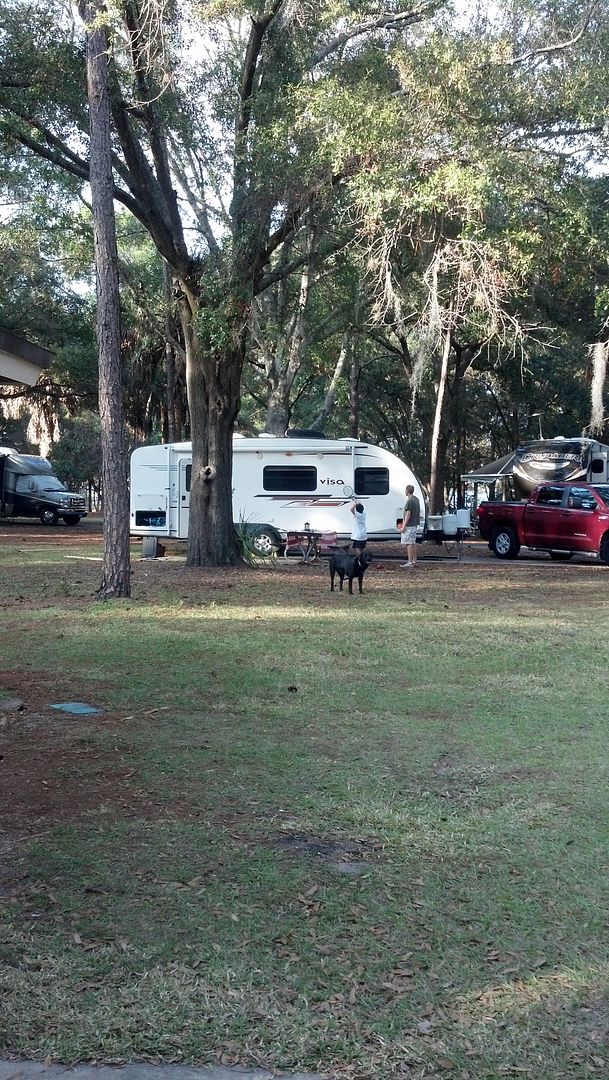 The location of the park is great for visiting Universal, but would be a bit more inconvenient for Disney. This would be a great spot to stay before or after a trip to Disney or for a short visit to Orlando. There is a Publix grocery store just down the street, so really convenient for stocking back up.
In order to get the early entry and express pass benefits at Universal, we booked a hotel one night and Kansas slept over at Best Friends over at Disney where he had done some daycare before. That worked out well for our visit, and since the rate at Turkey Lake is around $20 a night it didn't break the bank to keep our site and not use it for the night (well, the camper used it ;) )
A few pics from Universal...including Butterbeer! Yum...oh so sugary!